Authenticity
The Authenticity feature was an extension of the team video call feature. The question: What information does a user need to switch from texting their teammates to initiating a video call with the group? See the investigation, below.
The definition of Project Squared was loose at first. Think Slack business casual meets Cisco security and hardware. At the design agency, I wrote the attribute statements that would serve as the design goals for the product.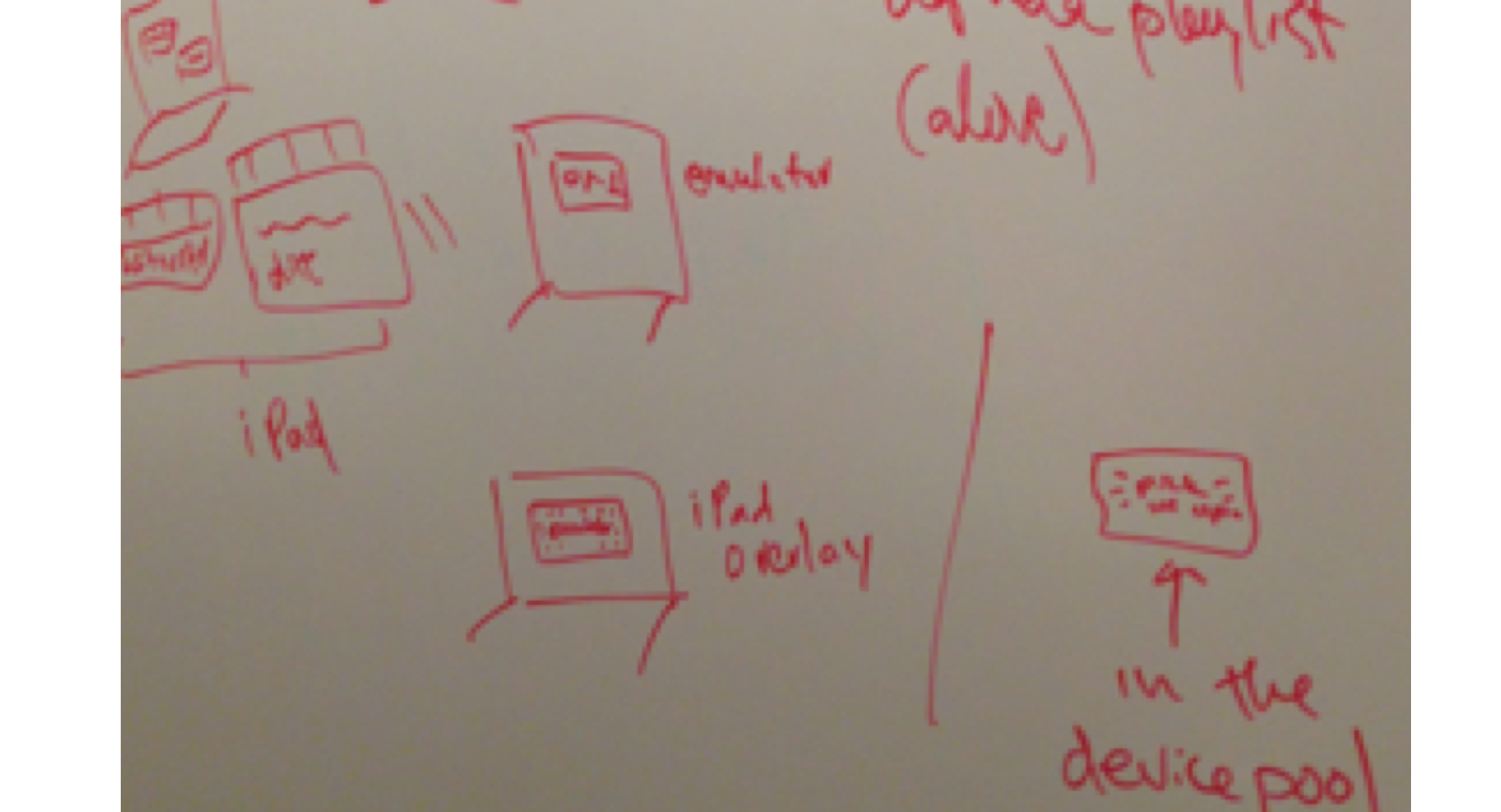 I have many screenshots like this - whiteboard scribbles where I record details and ideas. They help me visualize how technology is architected, and what user-facing features it affords.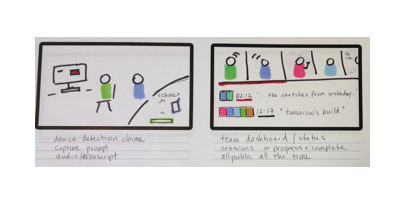 At the agency we used simple use case sketches to quickly confirm with the client - Is this what you're thinking? This is also an illustration of why I appreciate the talents of the visual designers I work with.
One of my tasks at Cisco SF was to investigate alternative structures for the iOS app. I created wireframe for three concepts: Signal, Instant, and Authenticity. I like snappy concept names.
There was something about the Authenticity concept that caught people's attention - the idea of redefining 'presence' to mean 'real-world probability that this person will respond', as communicated by the visual 'strength' of their avatar.
I ran user feedback sessions with the help of my team. We created a wireframe 'prototype' and recruited internal users. After, we processed the results and iterated the design.
The resulting design was ultimately phased out of the first release. However it did form the basis of a subsequent patent (US9912777B2 - granted 03062018).